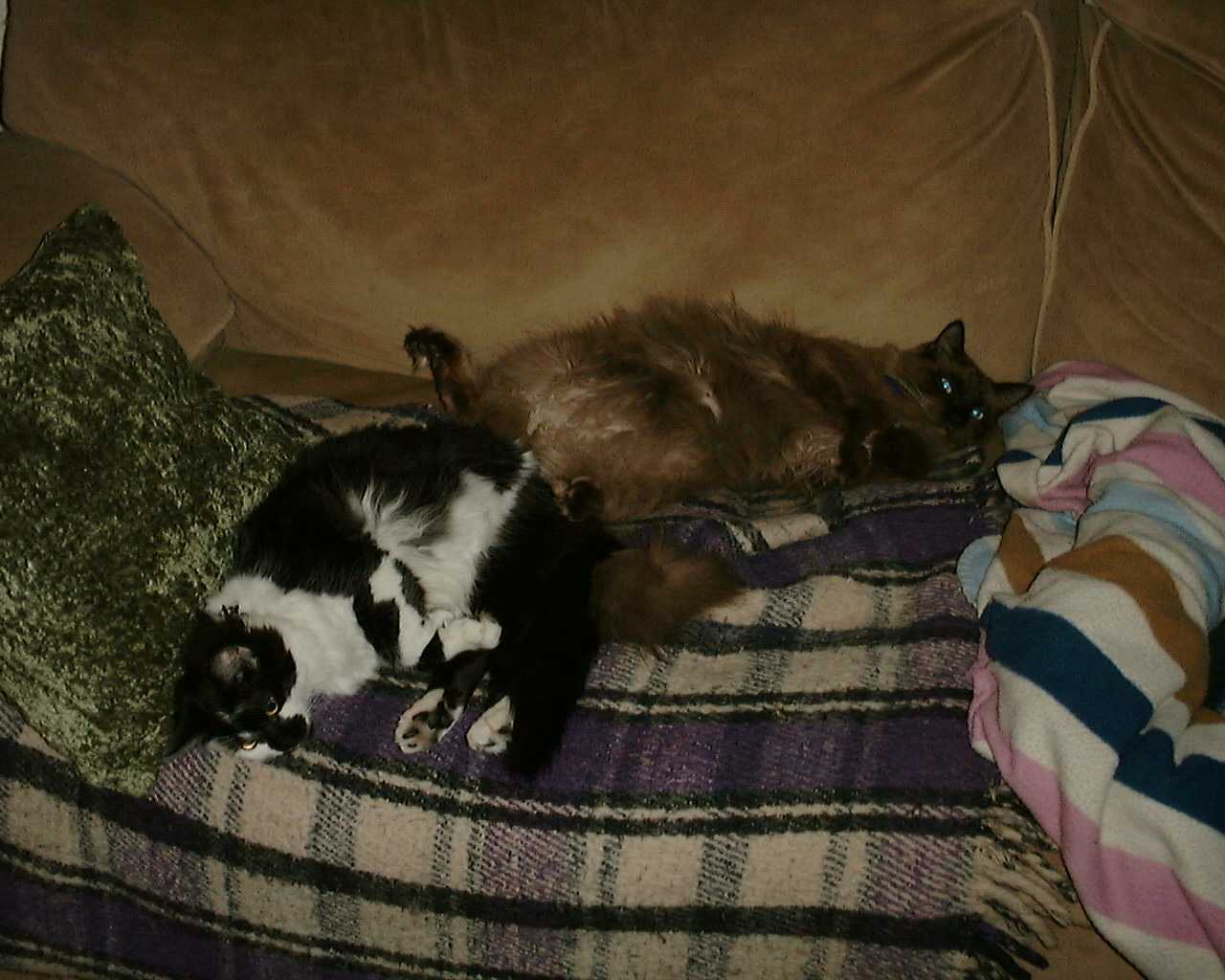 We are much better looking than the dogs!
Even though we really don't care if you look at our pictures, you can take a look if you want.
Click on The Cat's Photos link to open their gallery.
Then click on a photo to enlarge it. After opening a photo you can click the Play button for a slideshow.