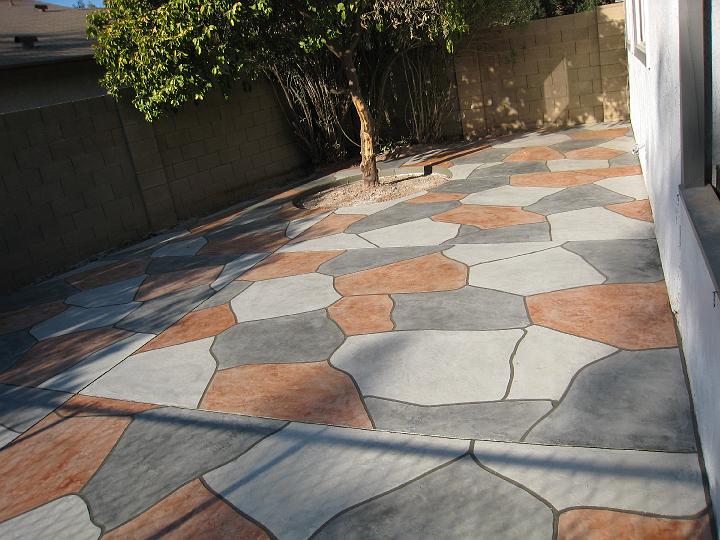 Here are pictures of the patio work we just had completed.
Over the course of 6 days they hauled away 22 tons of dirt and rock, poured concrete and put on the flagstone pattern.
We certainly like the final result!
Click on the Patio Photos to open the Photo Gallery.
Then click on a photo to enlarge it. After opening a photo you can click the Play button for a slideshow.